Get ready for the summer. Nam Dae Moon Rice Cake Richmond is introducing a brand-new Milk Mochi Ice Cream Cup, just in time for the hot weather.
Available at the Richmond location only, the newly launched Yuzu Milk Mochi Mango Sorbetto Cup, priced at $6.99, features cloud-like milk mochi made fresh daily at the shop.
It is topped with two scoops of naturally creamy mango sorbetto for a cleaner and refreshing taste, crystal pearls for some crunchy texture, and a sweet tangy final touch of Korean yuzu marmalade.
This addition complements Nam Dae Moon Richmond's popular Osmanthus Milk Mochi Ice Cream Cup, also priced at $6.99, which also features milk mochi and crystal pearls, but is topped with sweet Chinese rice wine and a house-made osmanthus syrup, making it perfect for the summer milk mochi ice cream series.
Excitingly, the milk mochi ice cream cups will be featured in Vancouver Ice Cream Festival, taking place from June 21 to July 31, 2023.
The festival offers a self-guided journey, allowing participants to explore 15 different shops and indulge in a variety of delightful frozen desserts.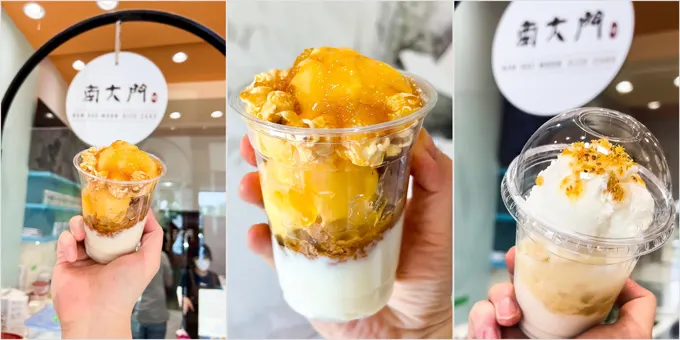 Nam Dae Moon Richmond takes great pride in being a part of this fantastic summer event and contributing to the vibrant community of amazing local businesses.