Club Versante's Cask Whisky Vault — one of Canada's most luxurious, sophisticated, and expansively stocked whisky lounges — is thrilled to announce a tasting event featuring The Dalmore, renowned as crafters of some of the world's finest whiskies for more than 180 years.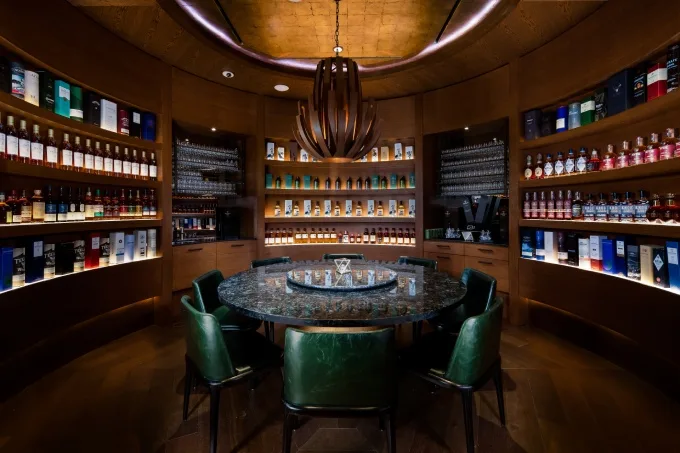 On Wednesday, November 22, join The Dalmore's Global Brand Ambassador, Craig Swindell, as he guides guests through a remarkable lineup of whiskies, each of them the result of meticulous aging in casks that have been sourced from some of the world's finest wineries and bodegas. Swindell is coming to Richmond from Scotland — The Dalmore's homeland — for this tasting.
The evening begins with a reception featuring passed canapés and a welcome cocktail made with The Dalmore 12. To follow will be tastings of additional world-renowned The Dalmore whiskies, including The Dalmore 15, The Dalmore Cigar Malt Reserve, The Dalmore 18, and The Dalmore Constellation Collection 1981 Cask No. 3. The Constellation Collection is an ultra-premium single-release collection created by Richard Patterson OBE, the master distiller who crafted The Dalmore's whiskies for almost 60 years. This non-chill-filtered collection was borne from exquisite casks that offer a shining example of how a perfect combination of wood and time can bring unprecedented flavours, aromas and colours to The Dalmore whiskies. Only 669 bottles of 1981 Cask No. 3 were created. Given that only a few bottles of the Constellation Collection remain in Canada, Cask is especially honoured to be featuring this rare masterpiece as part of the event.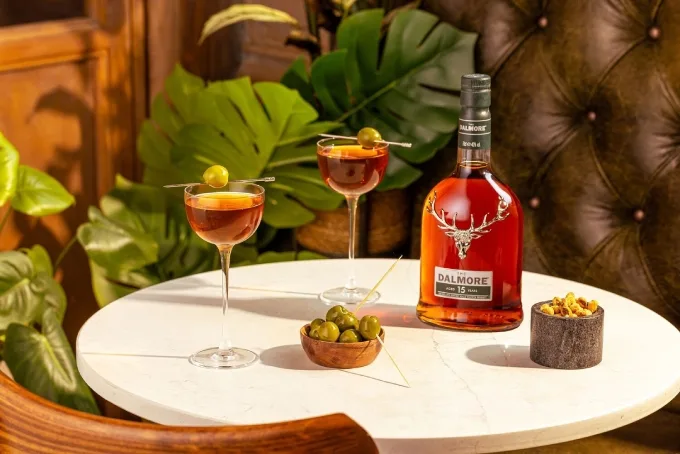 Each whisky will be served alongside a stellar food pairing, created to perfectly complement and elevate the flavours of their liquid companions. These include foie gras croquette with pistachio crust, an edible "cigar" of pineapple-braised Kurobuta pork and curry-spiced aioli, and tangerine-ginger tartlet with salted-caramel mousse.
And to make a great thing even better, Cask extends an exclusive offer for guests of this event. Those in attendance who reward themselves with the purchase of any of the select Dalmore bottles listed below will receive the privilege of using one of Cask's personal whisky lockers until the precious contents of the bottle(s) has been fully savoured:
• The Dalmore 21 ($1,100)
• The Dalmore 25 ($2,800)
• The Dalmore 30 ($10,500)
• The Dalmore Constellation Collection 1978 Cask No. 1 ($15,246)
• The Dalmore Constellation Collection 1980 Cask No. 2140 ($11,200)
Traditionally, securing one of Cask's whisky lockers requires a minimum expenditure of $2,500. However, this unique offer provides the opportunity to immerse oneself in the distinguished elegance of The Dalmore whiskies, ensconced within the opulent ambience of Cask's lounge and vault. Please note that only 20 lockers remain for this once-in-a-lifetime experience, offered on a first-come, first-served basis. (Due to the limited number of lockers, bottle pre-orders are being accepted via email at [email protected]). Established Cask locker members may enjoy their bottle(s) at their leisure, at no additional cost.
Lastly, an expertly curated selection of exquisite bottles will be available for purchase to savour in the comfort of one's own home:
• The Dalmore 12 ($115)
• The Dalmore 15 ($206)
• The Dalmore Cigar Malt Reserve ($218)
• The Dalmore Port Wood Reserve ($135)
• The Dalmore King Alexander ($450)
• The Dalmore 18 ($550)
Note: These take-home offers do not include locker privileges.
All bottles listed above are being sold at this event at standard BC Liquor Distribution Branch retail prices. No markups will be applied.
Tickets are $60 per person, and available for purchase here. (This event is limited to 40 guests.)