The jewel of Canada's winery restaurants, Mission Hill Family Estate's Terrace Restaurant, is open for the season, offering unforgettable dining experiences all summer long.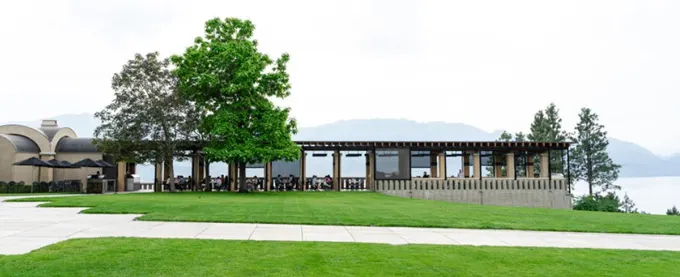 From its pergola-shaded perch, overlooking Chardonnay and Pinot Noir vines that extend toward the shores of Okanagan Lake, Terrace Restaurant's unique locale is complemented by Executive Chef Patrick Gayler's garden-fresh cuisine.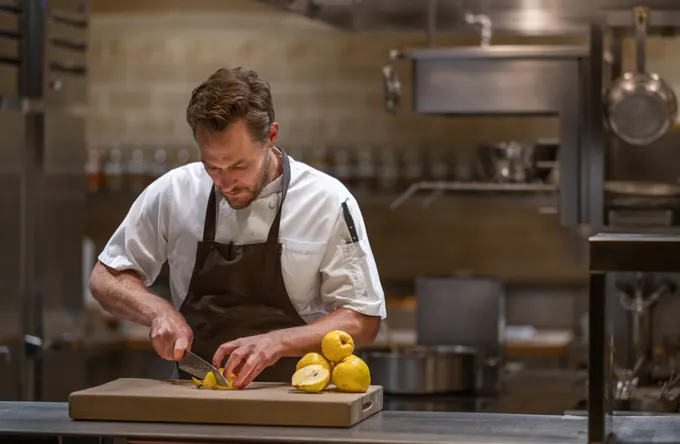 Many ingredients from the ever-changing summer lunch and dinner menus are harvested directly from the estate's own grounds.
In addition, the finest local suppliers contribute the best of British Columbia and Okanagan's bounty.
For instance, a Terrace tasting menu might include Filia Farms asparagus from Kelowna, day-boat halibut rushed in from the coast, saddle of lamb from the Peace Region and a dessert kissed by strawberries from West Kelowna's own Jackalope Farms.
Each is perfectly matched with white, rosé and red wines from the Mission Hill portfolio.
New for 2023 is the Legacy tasting menu, with Legacy series and other exclusive wines from Mission Hill paired with luxe courses featuring Canadian-sourced delicacies, from foie gras to sustainable caviar.
Terrace Restaurant is open five days a week, Thursday through Monday, from 12 noon to 8:30 pm.
Lunch is served in two courses, and dinner presents a Tasting Menu ($150 per person, excluding tax and gratuity) and a Legacy Tasting Menu ($225 per person, excluding tax and gratuity) options.
Mission Hill Family Estate's Summer Concert Series
This summer, combine a visit to Mission Hill with tickets to the winery's highly anticipated summer concert series.
Tickets for four of five concerts are now available to the public for purchase:
Canadian jazz pianist and singer Diana Krall on Friday, July 7
Canadian country singer Dean Brody on Monday, July 17
American singer and songwriter Lyle Lovett and his Large Band on Tuesday, July 18
Blues rock singer Colin James on Tuesday, August 8
(Note: An Evening with Sarah McLachlan, August 21, is sold out.)
View concert details for the performances here: missionhillwinery.com/events-calendar.